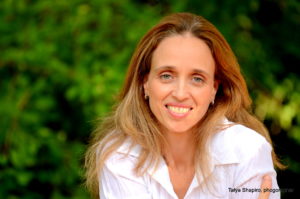 Children need adults to create healthy boundaries with warmth and authority, but without the awful power struggles. Learn how to set limits in ways that lay the groundwork for cooperative relationships for life.
We'll Discuss . . .
How children signal for help
Common causes and triggers for off-track behavior
Why conventional discipline methods don't work for long
Why a sense of connection is so vital to your child
The importance of emotional support for yourself
Ravid Aisenman Abramsohn is a Regional Leader for Hand in Hand Instructors in Europe, Asia and Africa. She's been supporting instructors in their certification process as well as their family relationships. Since 2008 she has been teaching the Hand in Hand Listening Tools to parents all over the world. She is the mother of two girls aged 21 and 17 who were raised in this gentle parenting approach that she promotes.